EYES ON YOU: Interview With Adam Horwitz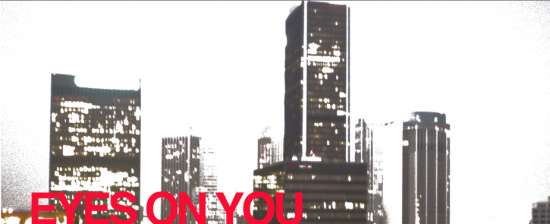 In these hard economy times, Adam Horwitz – CEO of Yeptext.com and internet mobile
marketing genius grossed over 5 million in revenue this past year. He continues to prosper from high earnings as he moves his company into new territories.
It was in 2006 when this 15 year-old boy decided to take-on something that most kids his age never imagined doing. He started his first web based business developing a members only website called "Urban Stomp." His lifestyle website listed nightly parties for the young hip high school crowd which became an overnight sensation amongst his peers. The success of the website produced a huge following of subscribers creating massive turnouts at many of the
parties. Undoubtedly, this created problems for the hosts since they could not accommodate the large number of attendees. As a result many were turned away. Situations like this began to affect the flow of operation for "Urban Stomp," as well, proving too much for Adam to handle.
He eventually closed down the website that became his first money making venture outside of high school. There, he was know as the "school tycoon" that maintained a lucrative business selling Pokemon cards among a list of other items. His talents in business won the admiration of one of his former teachers that recently stated, " I knew that he would eventually become an entrepreneur."
After the close of the "Urban Stomp" site, his wheels began to spin as he discovered new ways of making money. Having a knack for selling and marketing, he discovered a way of promoting his business with affiliate and pay per click marketing via internet. He developed a multimedia training course on-line which helped entrepreneurs promote their businesses through mobile marketing. His newly established product Mobile Monopoly became highly sought after by
business leaders including young entrepreneurs. In 2010, the success of Mobile Monopoly grossed Adam over one million dollars in revenue from membership and sales the first week that it launched. His highly effective product landed him opportunities to create other successful programs geared to mobile marketing including; Cell Phone Treasures, Dude I Hate My Job, and Local Mobile Monoply.
In November Adam was honored by Empact 100 during the Global Entrepreneurship Week at The White House in Washington, DC. He received the 100 Top Young Entrepreneur Award for the success of his company Yeptext.com.
Currently, Adam continues to take on new projects and endeavors keeping him on top of his game. He also takes quality time out to manage his personal life. Recently I sat down with Adam to discuss his career, current and future objectives, lifestyle, and love life. The setting was like a scene from a Hollywood movie. We sat in the living area of his ultra contemporary penthouse on the 35th floor in downtown Los Angeles. As the sun began to set creating a reddish backlight which glared into the dining-room window, I couldn't help but notice the spectacular view overlooking the towering sky-scrapers and all of West Los Angeles to the ocean. As I faced Adam who was perched on a black kid-skin leather sofa, one of the things that crossed my mind was," this kid has it all…. a successful business, good looks, a fabulous home, and a VIEW! The amazing thing is that he's only 20 years of age! I was destined to get as much info in the short amount of time from this gentleman who took time from his busy schedule to talk with me. I started the interview with a question that is asked of most successful people.
EOY- What inspired you to go into business for yourself, especially at the age of 15?
AH- I was close to getting my driver's permit, and I always dreamt that my first automobile would be a Range Rover.
EOY- Did you get it?
AH- No, but I was able to purchase my second favorite car which was an Audi A5.
EOY- Did you have any inclination at the age of 15 that you would own a successful web-based business?
AH- No, however I was pretty good with computers and knew how to design web sites and use on-line marketing tools like Google Trends and Adwords, so using the internet to promote my first web site was pretty easy.
EOY- How did you get into mobile marketing?
AH- I was always texting and knew that there had to be a way to promote businesses via cell phone. So I created an application that was responsible for doing exactly that. After finding different ways of marketing my idea on the internet, I discovered that affiliate and pay-per-click marketing to be excellent ways to grow my business.
EOY- What projects are you currently working on?
AH- Currently there are a few, but I'm most passionate about my program called "Young and Boss" which is a training program that I've developed to inspire young people like me to take advantage of online tools to create their own web-based business.
EOY- What motivated you to create "Young and Boss"?
AH- Well, I have a lot of friends that work ordinary 9 to 5 jobs who feel stuck in their positions due to limited growth potentials. I managed to build multiple internet businesses using all of the valuable tools that are available online. I'm motivated to teach other young people with great business ideas how to do the same. The "Young and Boss" program offers step-by-step tutorials on how to build a successful internet business. I've also created a built-in support system that will assist the young entrepreneur in building their online business. There will also be incentives available in promoting growth, as well as a bonus programs awarded to those with the highest growth potential. With all of the valuable tools available through this program, there is no excuse for not being to accomplish a successful internet business.
EOY- Do you consider "Young and Boss" a platform for building new young entrepreneurs?
AH- It's a business and a movement. This will change how young adults think about growing up and earning a living. It doesn't always have to be about going to the grind everyday and working 9 to 5. This is about changing the 9 to 5 philosophy and developing self-made business experts.
EOY- What other projects are you developing at this time?
AH- I'm working on developing a charity where 10% of the profits from "Young and Boss Academy" will be donated to multiple causes, including charities that provide poor countries like in Africa with clean drinking water.
EOY- I'm sure that this charity is near and dear to you seeing that your family roots are from South Africa?
AH- Yes, I love South Africa, it is one of my most favorite places in the world. I especially make it a point to visit Cape town whenever I get to Africa. I love the wildlife and going on the safari adventures.
EOY – Are there any other favorite vacation destinations?
AH- I like vacationing in Cabo San. Lucas at the "Me Cabo" resort. When I'm there I usually book the "ocean suite". While vacationing I enjoy jet skiing ." Me Cabo is one of the only places on earth that relaxes me. Cabo is where I came up with the idea of mobile marketing and starting my internet business.
EOY- You mention that you enjoy jet skiing, I bet that is a great workout.
AH- Yes. I love outdoors water sports.
EOY- What other forms of exercise do you participate in?
AH-I lift weights. I'm destined build to up my guns and upper body, so I do a lot of arm curls and push ups.
EOY- You are in amazing shape,. Are you on very strict diet?
AH- I try to watch what I eat, but love pasta. My favorite pasta dish is spaghetti Bolognese, especially at the Cheesecake factory!
EOY- We know that you like the Cheesecake Factory, what else do you enjoy doing in your spare time?
AH- Well, I'm a fairly simple guy, but when I'm not out hanging with friends, I enjoy chilling-out at home in front of the T.V. My favorite show is "Modern Family".
EOY- Who's your favorite character?
AY- I like the dad, he's funny to watch because he acts so much like a kid.
EOY- What else do you enjoy doing in your spare time?
AH- I like going to the movies. My all-time favorite is "Social Network."
EOY- "Social Network" was a good one. I compare it very much to your story in regards to a young entrepreneur with a great idea that revolutionizes the world of communication and social media.
AH- Thanks. Mark Zuckerburg is actually one of the top entreprenuers that inspires me in business.
EOY- What your biggest what turn off?
AH- People that intentionally say untrue things about you to make you look bad.
EOY- Have you ever had to deal with people like that?
AH- Yes, and some of those very same people have tried to befriend me due on my success.
EOY- How do you deal with those types.
AH- I don't.. I'm not a fan of phony people.
EOY- What is the #1 thing that makes you happy?
AH- Watching my clients become successful through using my web based tools and seeing them happy as a result.
EOY- What else makes you happy?
AH- My girlfriend Nikki.
EOY- How long have you been together and how did you meet?
AH- We've been together for 3 years and I met her through friends when I was in high school.
EOY- When did you discover that she was the one.
AH- Well, I didn't date much in high school, but whenever Nikki and I got together, there was a special feeling that I experienced that told me that she was the one. She's very sensitive, and supportive. I always know that I can count on her.
EOY- Is there anyone else that makes you happy?
AH- Yes, my family. My Mom, my Dad, and my Baby sister Frances who's 10 years old. I feel that now she is a little older, we've become more connected and I'm enjoying watching her grow up.
EOY- What is the biggest mission that you are setting out to achieve in the future?
AH- Making mobile advertising bigger and easier than advertising on the internet. Currently there roughly 5 billion cell phone users and 1.4 billion internet users. Mobile marketing will be the leading form of advertising in the future.
EOY- One last question, Did you ever get your Range Rover?
AH- (Smiles) Yes!
Comments
comments