Introducing ECF Performance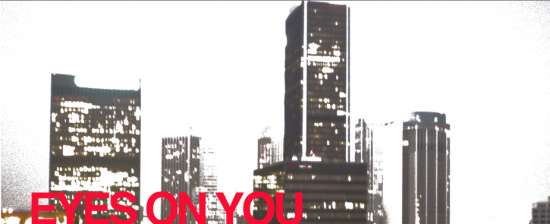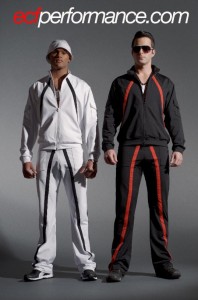 Power Suit Ad Campaign
ECF Performance was established in 2005 by Eric Cooper-Founder and Chief Designer. The urban luxury activewear line is based in Los Angeles, and the retro inspired collection consist of a unique mix of stylish tracksuits, chic jackets and pants, contoured tops, sporty shorts, and fashionable accessories. The highly crafted collection uses the most advance construction and technical fabrics that are effective in wicking moisture, resisting wind, blocking UV rays, and enhancing mobility.
Eric has an impressive background in design, fashion retail, and fitness. He acquired the idea to start the ECF Performance line after noticing a shortage of fashionable men's activewear while shopping. Putting his fashion and design skills to work, he created a collection that would bridge the fashion gap between active and social lifestyles.
The line is made of 3 parts: track suits, 'Elements', and accessories. Each season the tracksuits vary in design. The common thread between each collection is the signature power stripe detail. The 'Elements' group consists of coordinates that compliment the tracksuit category including: jackets, pants, shorts, and t- shirts. The fashionable accessories are made up of a unique mix of jewelry, bags, and hats—each designed to coordinate with the collection.
The current 2013 Spring/Summer 'Iconic' collection pays homage to the fashion sensibility of two American icons—legendary daredevil-devil, Evel Knievel, and edgy and pioneering hip-hop artist, LL Cool J. The outfits that they were known for wearing while entertaining exemplified style and power— two major elements that influenced Eric while designing the collection. In addition, the fitted contours and iconic race stripe motifs also came into play when conceiving the signature designs. The selling price of the line ranges between $70-$475, and the sizes range includes S-XL for men, and XS-L for women.
Produced in Los Angeles, ECF PERFORMANCE is committed to creating functionally stylish, uniquely versatile, and powerfully sexy activewear that targets an active and social customer between 20-60.
Comments
comments