Eyes On You: Interview with Brett Tollman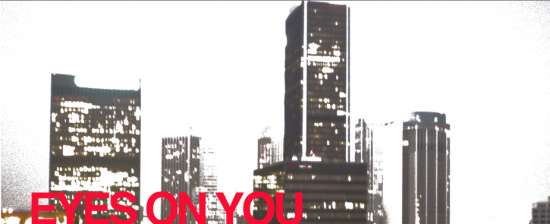 Many countries are experiencing an increase in tourism due to growing economies, and this award winning travel and leisure expert has his top picks for travel destinations around the world.
                Brett Tollman-President & Chief Executive 0f The Travel Corp.
He arrives in London on Tuesday for various operations and service delivery meetings, and is then in Sydney on Friday to visit the company's office and operations there. This travel schedule may seem hectic over the span of just one week, but for Brett Tollman, this is business as usual.
As President and CEO of The Travel Corporation, he spends a tremendous amount of time in the air traveling (an average of 220 days away) internationally between the company's global offices. The five star firm owns international travel and tourism companies consisting of over 25 award winning brands, that offer a selection of worldwide leisure holiday options including: escorted journeys and guided vacations, independent holiday companies, luxury river cruising and boutique hotels.
The fourth generation company operates in 60 countries with close to 40 offices and over 4,500 team members, and serves over one million customers annually. The Travel Company stake their success largely on taking a long-term view to their investments and brands, delivering outstanding experiences and having a keen focus on engaging well and consistently with their customers.
I was fortunate to sit down with Brett for an interview during one of his brief visits home. We discussed his career, and his recommendations for top summer vacation destinations. We met at his beautiful, modern Spanish-styled home on the Westside of Los Angeles. It is a warm and sunny morning here, and the cozy rear garden made up of lush tropical plants and comfortable seating, perfectly positioned next to the 50 yd sparkling blue lap pool, made for the perfect place to interview him.
EOY– Explain how you got your start in the travel business?
BT-    I am very fortunate to have been born into a prodigious, successful family business (I am called "lucky sperm" by some) and as the third generation, I have the great opportunity and responsibility to help continue our family's legacy in travel and tourism.
EOY– When was The Travel Corporation established, and who are the founders?
BT-    The company was truly established in the sixties by my father, though his father owned a small hotel in Cape Town in the 1920's, which was really where and when it all started.
EOY- Explain your day-to-day responsibilities as President, and CEO?
BT-     I am the proud overall guardian of these brands and businesses. Each has its' own global brand leader, and I have the responsibility to work with each of them to ensure obstacles and challenges are removed or alleviated, and opportunities are optimized, as quickly as possible.These daily responsibilities can vary from a macro issue such as the acquisition of a new business or decision to implement a new product, major brand re-positioning or investment in new IT solutions, to the micro examples of choosing a new logo or collateral design, new uniforms or cocktails on a summer menu for the hotels, or conducting "town halls" with our local teams, and welcoming new joiners to our company in a "welcome aboard" introduction, which I enjoy personally hosting whenever possible.
EOY– What contributions have you made to the company?
BT-     I see my contributions as a constant "work in improvement" – I have been in this role for less than three years, and looking  back, we've worked hard together to create a more customer-focused business to match the more informed, connected, and engaged consumer today. We have also worked hard to re-energize our brands and products/services with a higher quality of consistency, experience, and value now delivered to every one of our guests. It can take years to bring a new culture and quality of service delivery to a global business, and we are well on our way – but I am certainly not satisfied nor comfortable with where we need to get to. We live, work and compete in an ever changing, very complex environment, with the most engaged, informed and connected consumers ever. Therefore our work is never done. Let's ask this question again in another couple of years.
EOY- Tell about the special travel services and tourism packages that your company offers?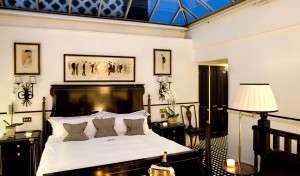 Top to bottom- Hotel 41 London (Red Carnation Hotel) exterior, main lobby, conservatory suite, lounge.
BT-    We offer so many fantastic experiences and value – Some examples include Trafalgar's family experiences     (http://www.trafalgar.com  /usa/our-vacations/family-experiences), to Uniworld's  deluxe cruises (www.uniworld.com), to Red   Carnation Hotels' amazing jewels (www.redcarnation.com),which are all renowned for delivering unique, superb service (recognized by TripAdvisor for example), to fantastic life changing holidays for young people (www.contiki.com) – if you visit our company's web site, www.TheTravelCorporation.com, this will explain all of our experiences, destinations and brands.
EOY- What are the most popular travel services and tourism packages?
BT-   Guided holidays and escorted journeys are the segments of leisure travel that we have been involved in the longest and for which we are very proud – with boutique river cruising coming on strong of late.
EOY- How is The Travel Corporation different from other travel companies?
BT-   Being private, debt-free, and family-operated – this is a quite different structure to other fine travel companies out there today, many of which have either been consolidated into public companies or owned by some of the great equity funds. We are also so focused on delivering outstanding, consistent quality to our customers at a fair price – we always focus on quality, not price – and many travel companies today focus first and foremost on the price only.
EOY- Are there any new plans in the future for The Travel Corporation?
BT–    We are always looking to grow – we just announced the acquisition of Ashford Castle in Ireland By Red Carnation Hotels, which we are very excited and proud of.  We also have several pending acquisitions today that will further strengthen and diversify our company – watch our website for more updates!
EOY-  Which international cities have experienced a boost in tourism, and why?
BT-     Western Europe is seeing very strong growth from Asia with the huge influx of new tourists from China, Indonesia, Malaysia, Thailand and Singapore. So are the US and Australia – those countries that embrace this tourism and see the huge benefits to one's local economy (very positive for additional employment and GDP contributions, etc) and reduce barriers to entry in terms of the ease in obtaining a visa and not taxing tourist unfairly, will therefore benefit greatly from this boost in tourism.
EOY-  What are your top travel recommendations?
BT-    Anywhere – International travel is great to broaden and open peoples' minds and hearts to different cultures, destinations,  people and places. More international travel would really prevent misunderstandings and disagreements, wars and unrest, as people would be more aware and accepting of other cultures. Western Europe for those who have not been is a great beginning (Paris, Rome, London for example) & then try Eastern Europe. I just returned from a couple of days in Croatia on one of our Insight tours – it has recovered well from the war that decimated the Balkans, Serbia, Montenegro and Croatia. A fascinating place to visit.
Australia and New Zealand for those looking for a new and different destination are also highly recommended, especially since Oprah and Ellen were in Australia, and the Lord of the Rings & Hobbit movies have opened peoples' eyes to New Zealand. Japan is one of my favorite destinations – truly remarkable and so different. I also spend quite a lot of time in China, Singapore and Hong Kong these days – always fascinating for those who are interested In these cultures and destinations. These countries have invested massively in their infrastructure to welcome international travelers to their shores.
India is on my bucket list and I plan to travel there in February/March next year with my wife. That said, the US is quite remarkable as well and for many of us, there is still so much to see here – we loved the national parks family experience tour we took last year with Trafalgar for example. There is so much of California I want to see with our kids too. Mexico is also on our list to take our children too within the next year, and Africa – what can I say, the continent where I was born and I sincerely believe offers the most unique, life changing experiences anywhere. We'll be in Botswana this summer for an amazing African wildlife safari in the Okavango Delta – the best life changing experience I have done so far, and so excited for our kids to experience it. (check out, http://www.wilderness-safaris.com/country/botswana/introduction)
EOY-   How do you see the travel and tourism industry evolving in 20 years?
BT-    There will be huge growth in travel and tourism over the next 20 years – Western civilization's demographics are changing dramatically (lower birth rates and the aging of our populations) and this will mean more people will have the discretionary time (and hopefully money/savings) to travel more. Also, the burgeoning population growth in China, India, Africa and Indonesia will mean we will all get to see, experience and interact with many people from these countries as more of them have the opportunity and means to travel"long haul" to the USA, Europe, etc.
The next 20 years will be truly fascinating for us all – there are almost no corners of the earth which have not been discovered, which  means so many more areas are open and welcoming to international tourists. That also means we all need to do more, and play a part in protecting our planet for future generations – not just our own carbon footprints, but helping protect, preserve and respect the historic sites, monuments, antiquities and cultures which we all want to visit. We try to do our part through our own non-profit, TreadRight Foundation (www.treadright.org).
Also, our future travel will be complemented and changed by the continued explosion of amazing new technology improvements and changes – from Google's  Glasses and how we will be able to share our travel experiences with new and improved smart phones with photography, new and different social media sharing sites, and whatever the next big thing/s will be that are invented and introduced. Companies like Facebook, Google, Microsoft and others continue to invest in content, tools and technology with travelers in mind which isvery encouraging and reinforces this belief.
EOY- Do you have any closing comments that you would like to share?
BT-  Yes, Thank YOU for the opportunity, it has been a pleasure spending time with you today. For those who are planning holiday trips, enjoy your future travels. Let's remember the very wise Henry Miller's words –
ONE'S DESTINATION IS NEVER A PLACE, BUT A NEW WAY OF SEEING THINGS
Comments
comments